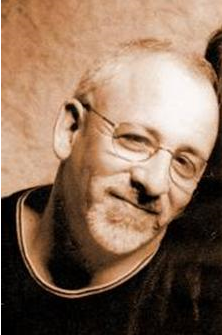 Ned Andrew Solomon is an artist, writer and musician. Born in New York City in 1957, Ned lived in New York State for 18 years before moving to Baltimore, Maryland in 1975, to attend the Writing Seminars program at Johns Hopkins University. For several years during and following his education at Hopkins, Ned's bands No Mercy, Poetic Justice, and Economy – which featured his original compositions – performed at several Baltimore live music venues. In 1988, Ned moved to Nashville, TN to pursue a career as a songwriter.
As fortune would have it, Ned did not continue with his aspirations in the music business, but did progress in his career as a freelance writer, with work published in over 20 magazines, newspapers, newsletters and websites.
At his "day job", Ned is the Director of Partners in Policymaking for the Tennessee Council on Developmental Disabilities. In that work, Ned facilitates leadership trainings for individuals with disabilities and family members of persons with disabilities.
He is married to Gina Lynette, who is an artist, writer, singer and life coach. He has two stepkids, Gilly (Clara Gillian) and Berns (Harrison Bernard), two daughters, Lizzy (Sara Elizabeth) and Skye (Skye Wrenee), and an 80-lb collie, Champ (Champ). Ned lives in Brentwood, Tennessee, and is grateful to reside in a neighborhood where he knows at least 20 of his neighbors, and all of their dogs.