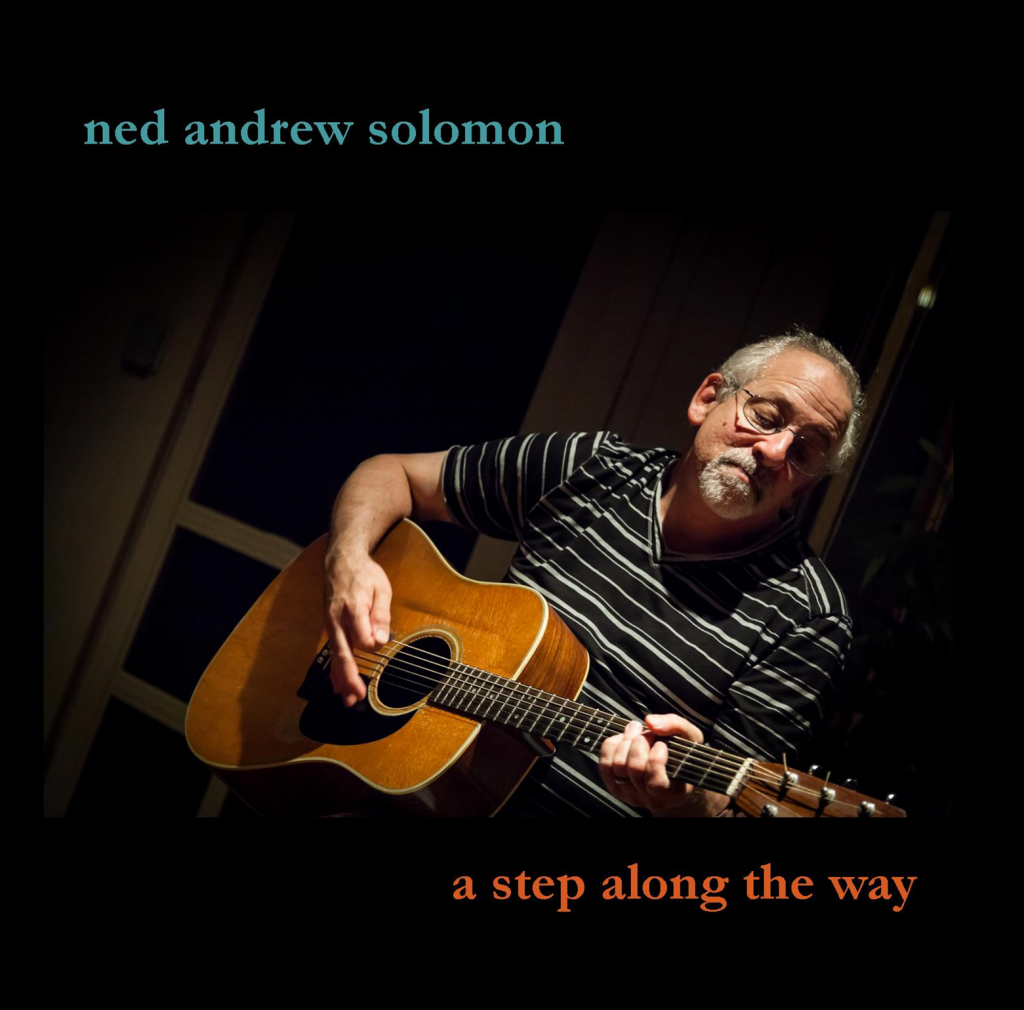 After more than four decades of singing and playing and composing, Ned Andrew has finally released his first album, A Step Along the Way.
You can take a listen to clips from the album over there. ——–>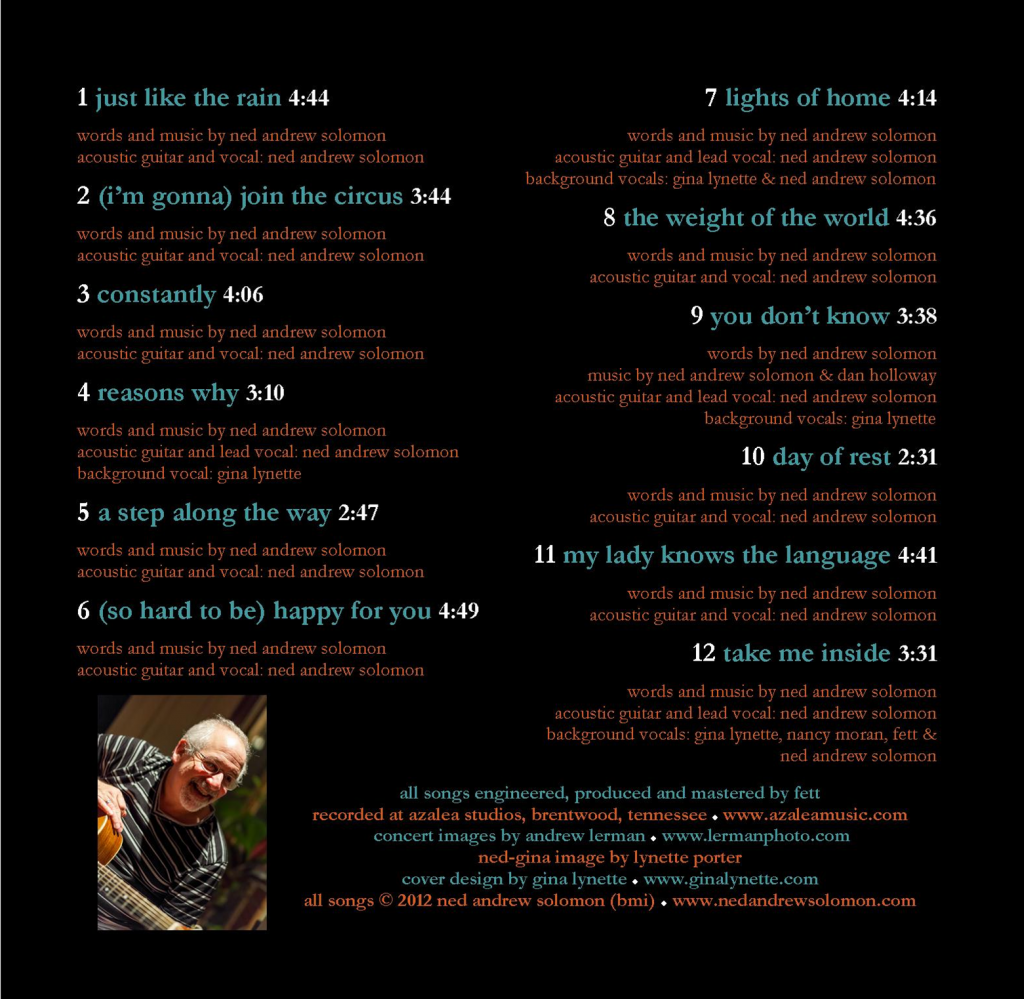 ♦♦♦
Through this page of Ned Andrew's site, you can order a physical copy of the CD for $12.oo plus shipping.
(If you live somewhere else, send Ned Andrew a note through the "Contact Ned" link and we'll let you know what the shipping charges will be.)
All CDs ordered though this site come with a hand-written thank you note from Ned Andrew — he's that kind of guy — and are typically shipped the next business day.
If you want your copy of A Step Along the Way autographed, say so in the "special instructions" when you check out and we'll hand Ned Andrew a pen before we pop your copy into the mail.
             ♦♦♦
If you prefer to get your tunes digitally, you will find A Step Along the Way in just about all of the usual places. Let us know if you spot it somewhere else!
♦♦♦
A Step Along the Way: In the Wild
Fan Photo Gallery