Most recent additions, from the top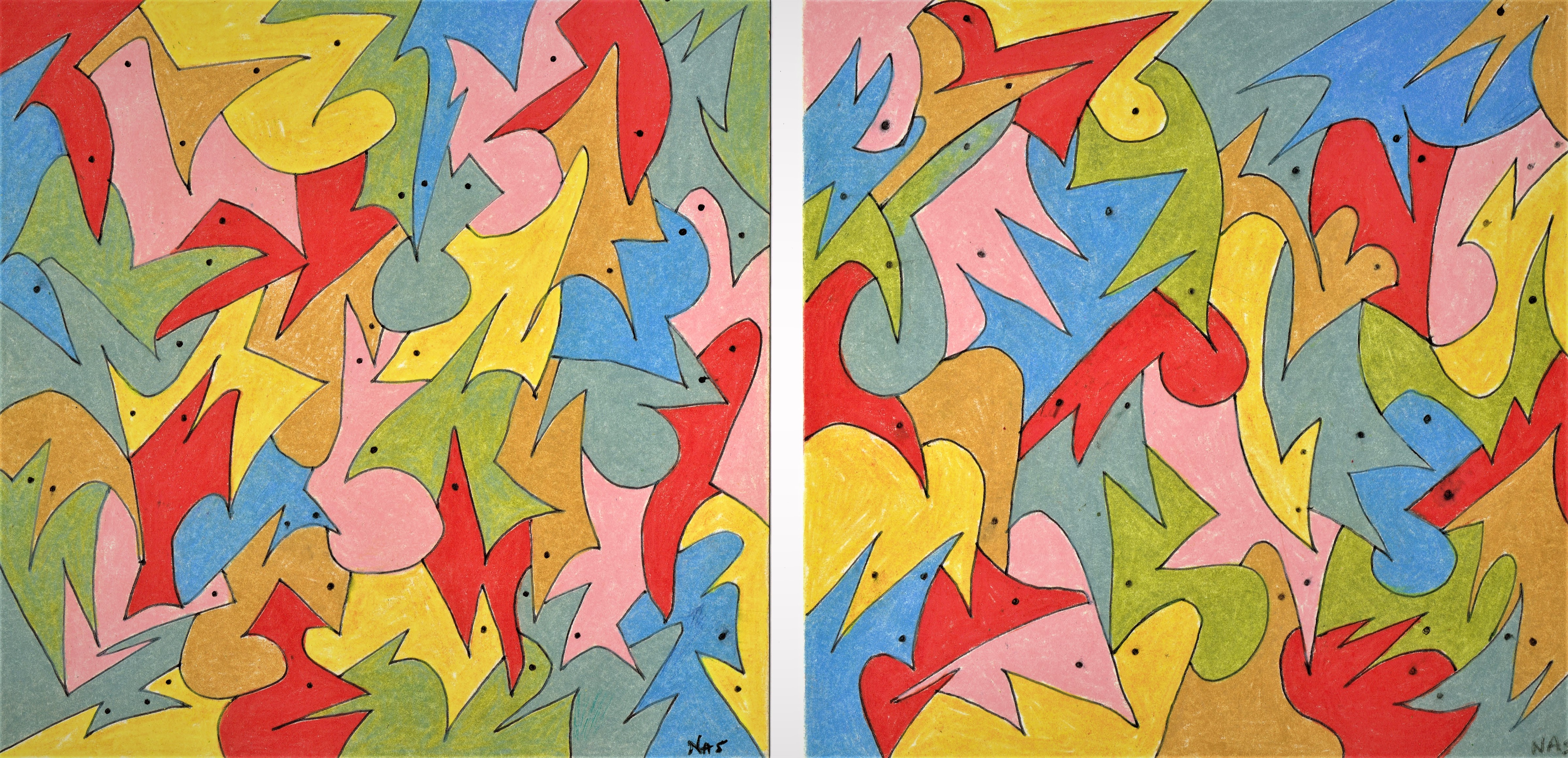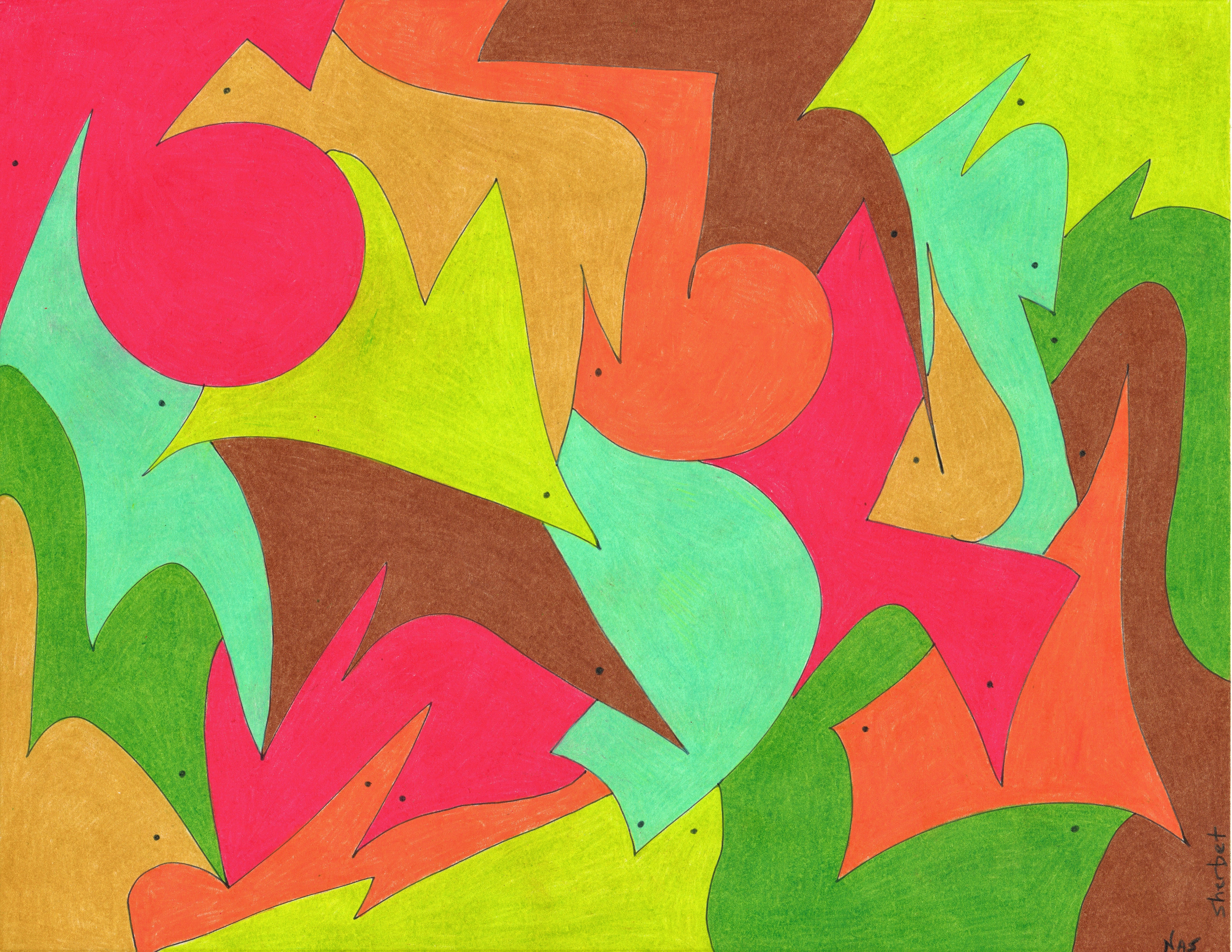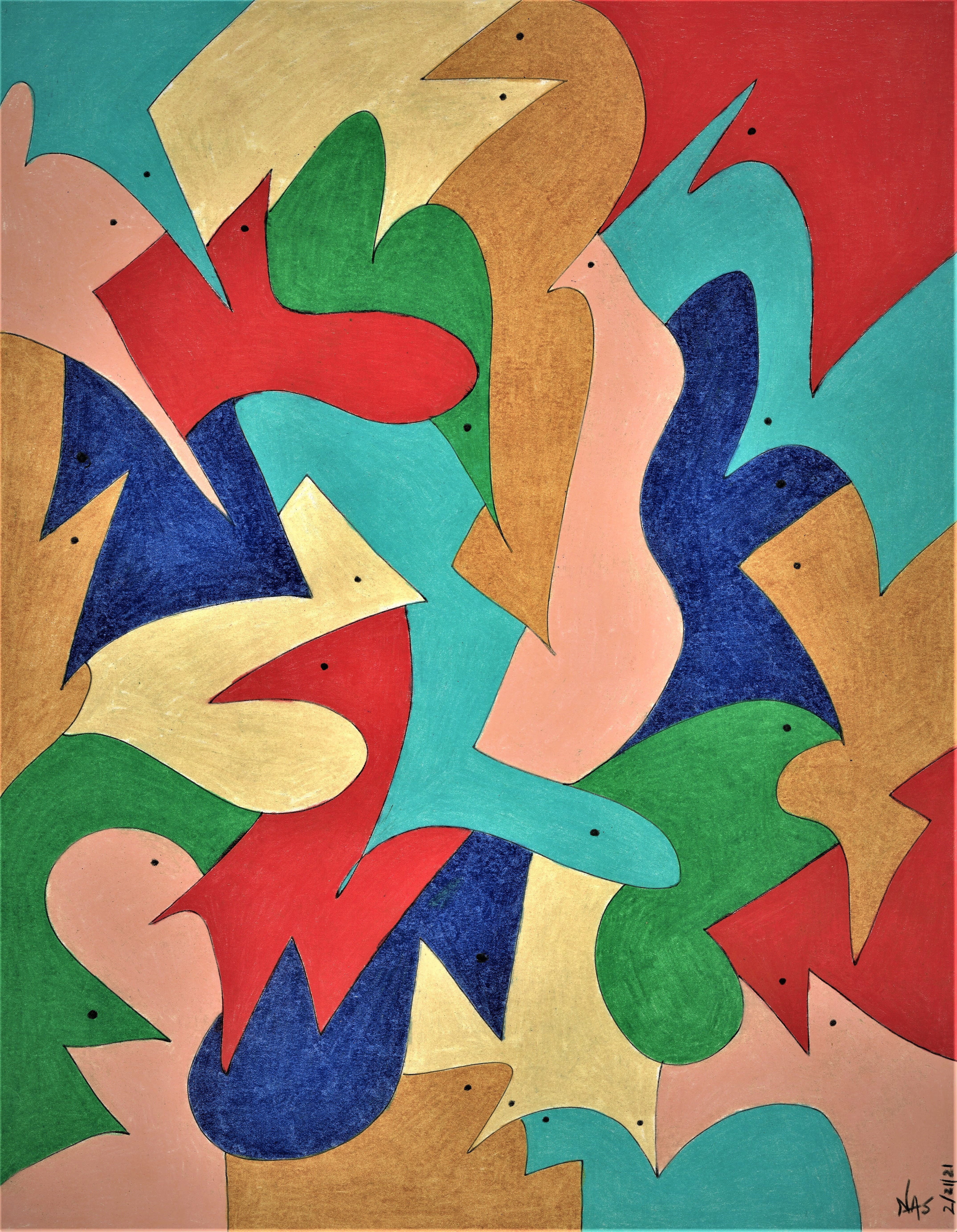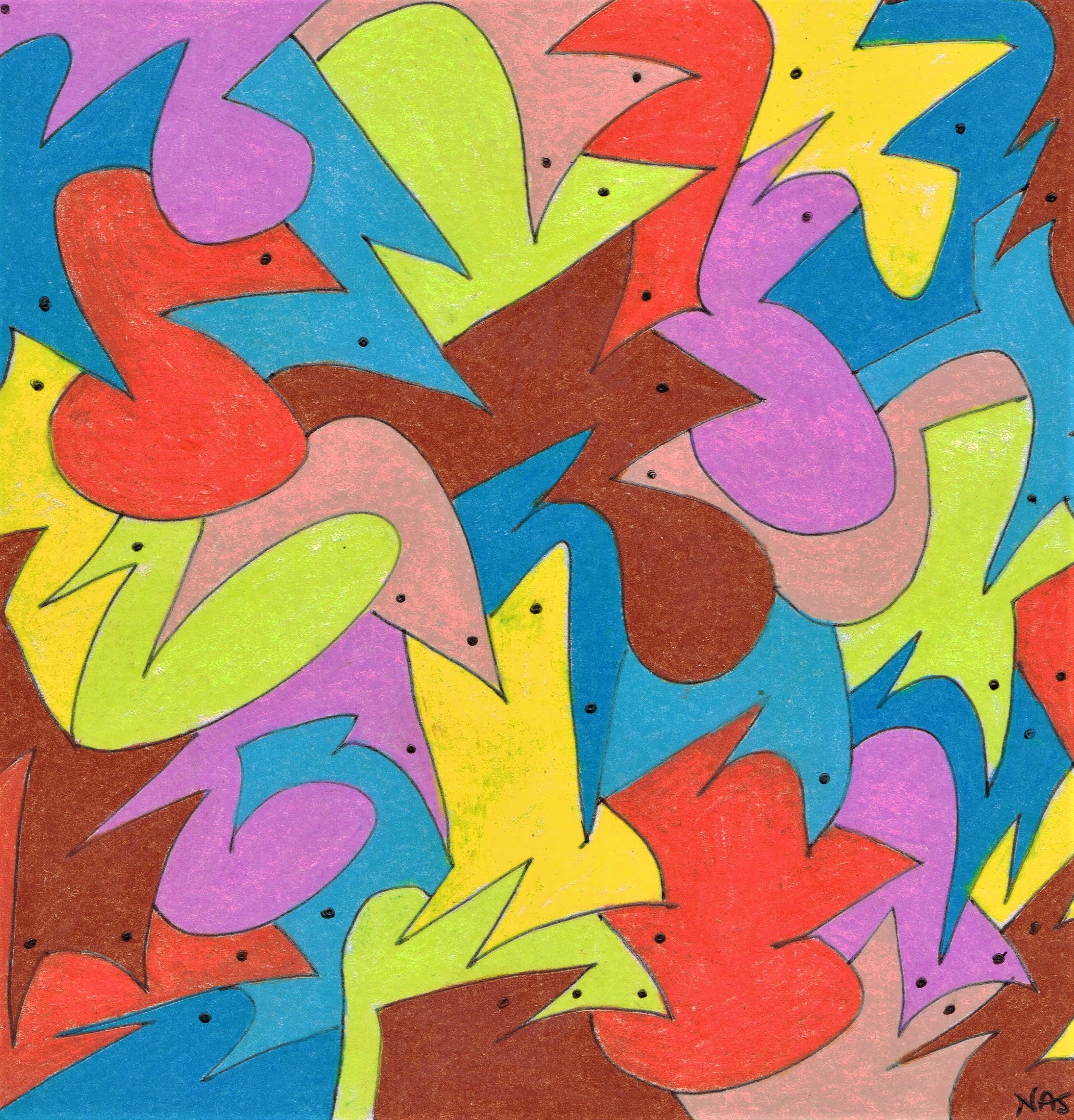 Density by Design Diptych  11″ x 14″
Sherbet 11″ x 14″
Happy Hour 11″ x 14″
Miami 6″ x 6″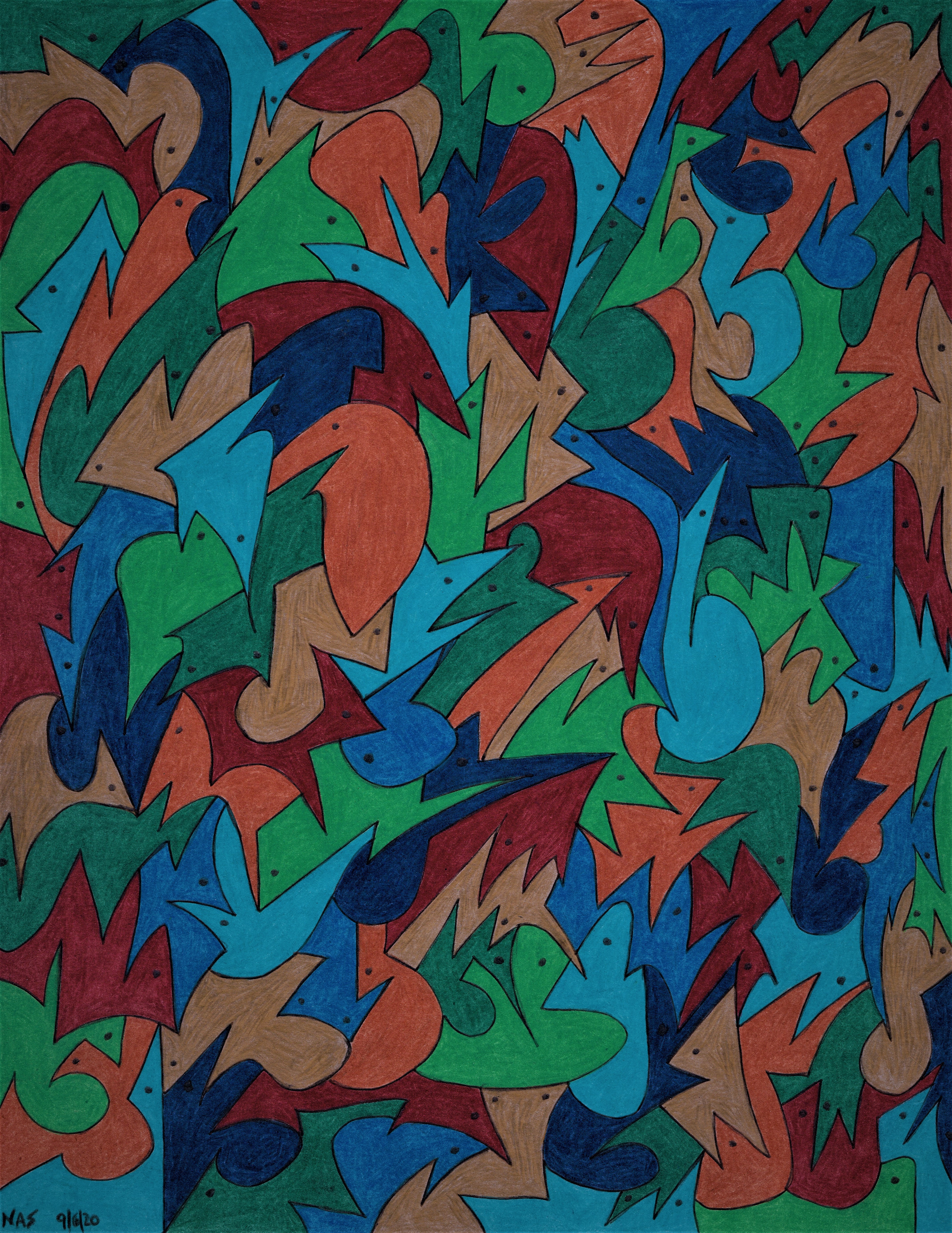 Before Corona 11″ x 14″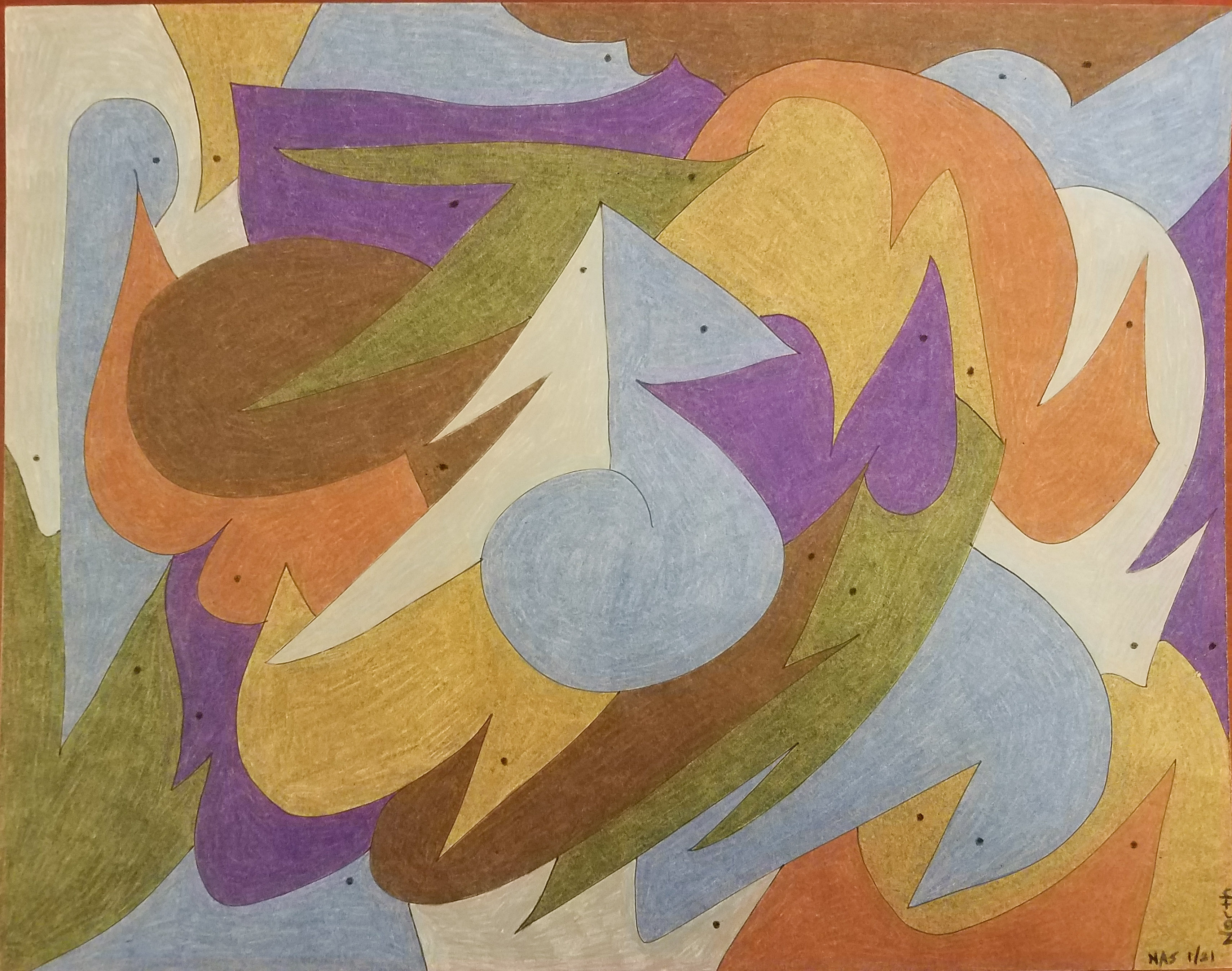 North 11 "x 14"
A Curious Creatures FAQ by Ned Andrew
Q: What are Curious Creatures?
NAS: I don't really know, which makes me very curious.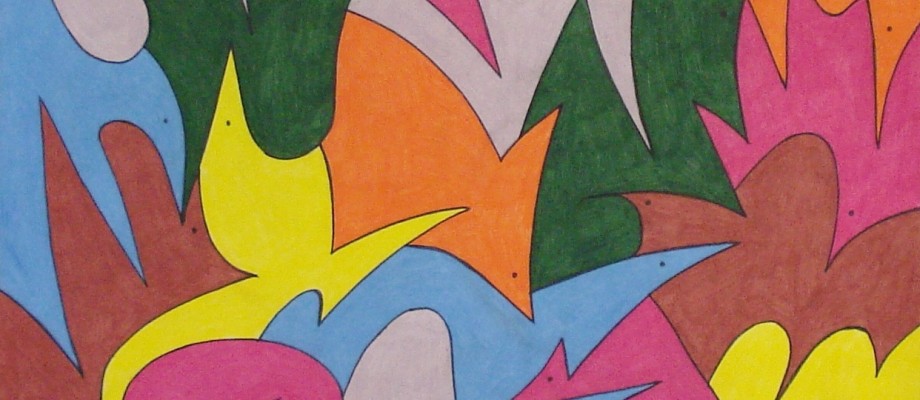 Rumor (detail)
Q: Where do they exist?
NAS: Everywhere, really. But they seem to be happiest in close contact with other Curious Creatures. You will typically find them in busy places: intersections, towns, communities, cities, marketplaces, all sorts of locations for gathering.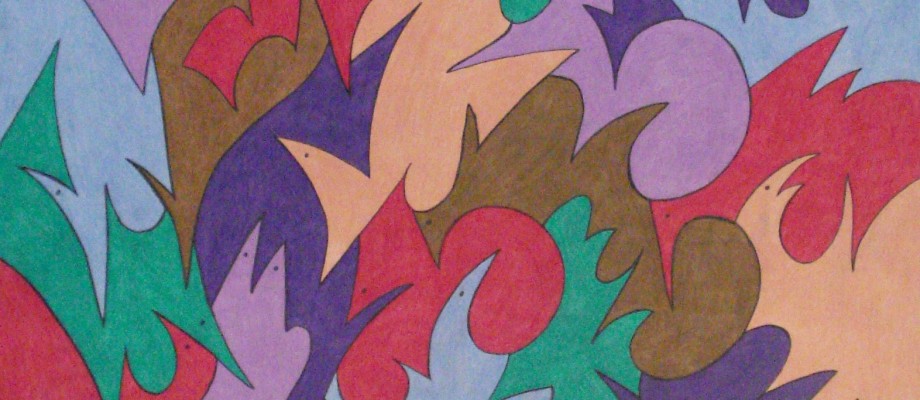 Town Square (detail)
Q: Where do they come from?
NAS: From my imagination, and the tips of my Prisma Colored Pencils.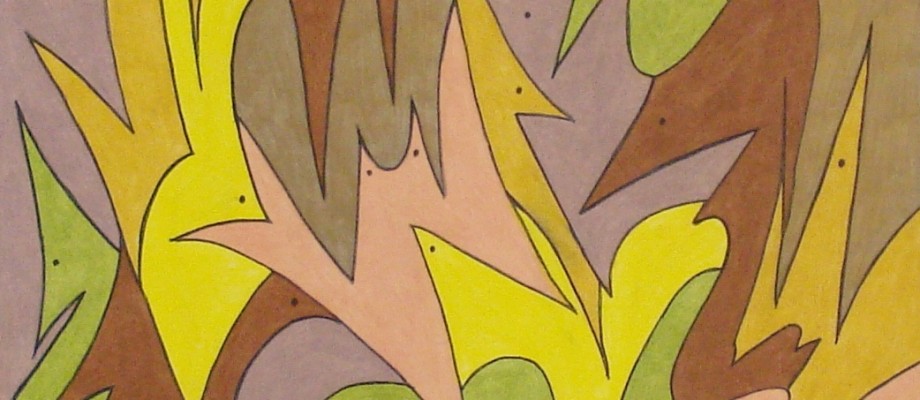 Tribe (detail)
Q: What do they believe in?
NAS: Well, just like all gatherings of individuals – be they humans or creatures – saying that they all believe in one thing, or the same way, is a misnomer. This is a very opinionated bunch! That said, I would venture that they have some core beliefs, like:
Maximum Diversity
Inclusion – All are Welcome
Mutual Respect
Every Creature Has a Voice, and a Chance to Speak
They All Learn from Each Other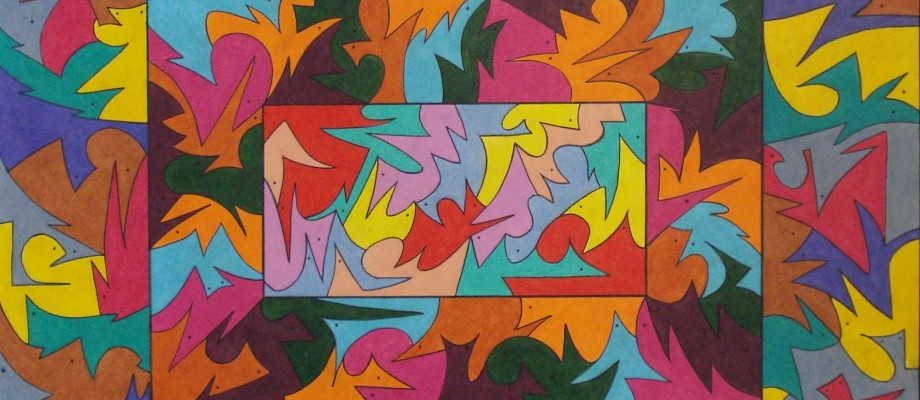 Community Living 
Q: Where can I find Curious Creatures?
NAS: Originals, framed originals, giclee prints and framed giclee prints are all available. They have even been found on T-shirts, coffee mugs, greeting cards, and other inhabitable surfaces. You can order as many as you'd like here.
Q: How can I find out more?
NAS: Please send your questions or comments to Contact Ned Andrew.