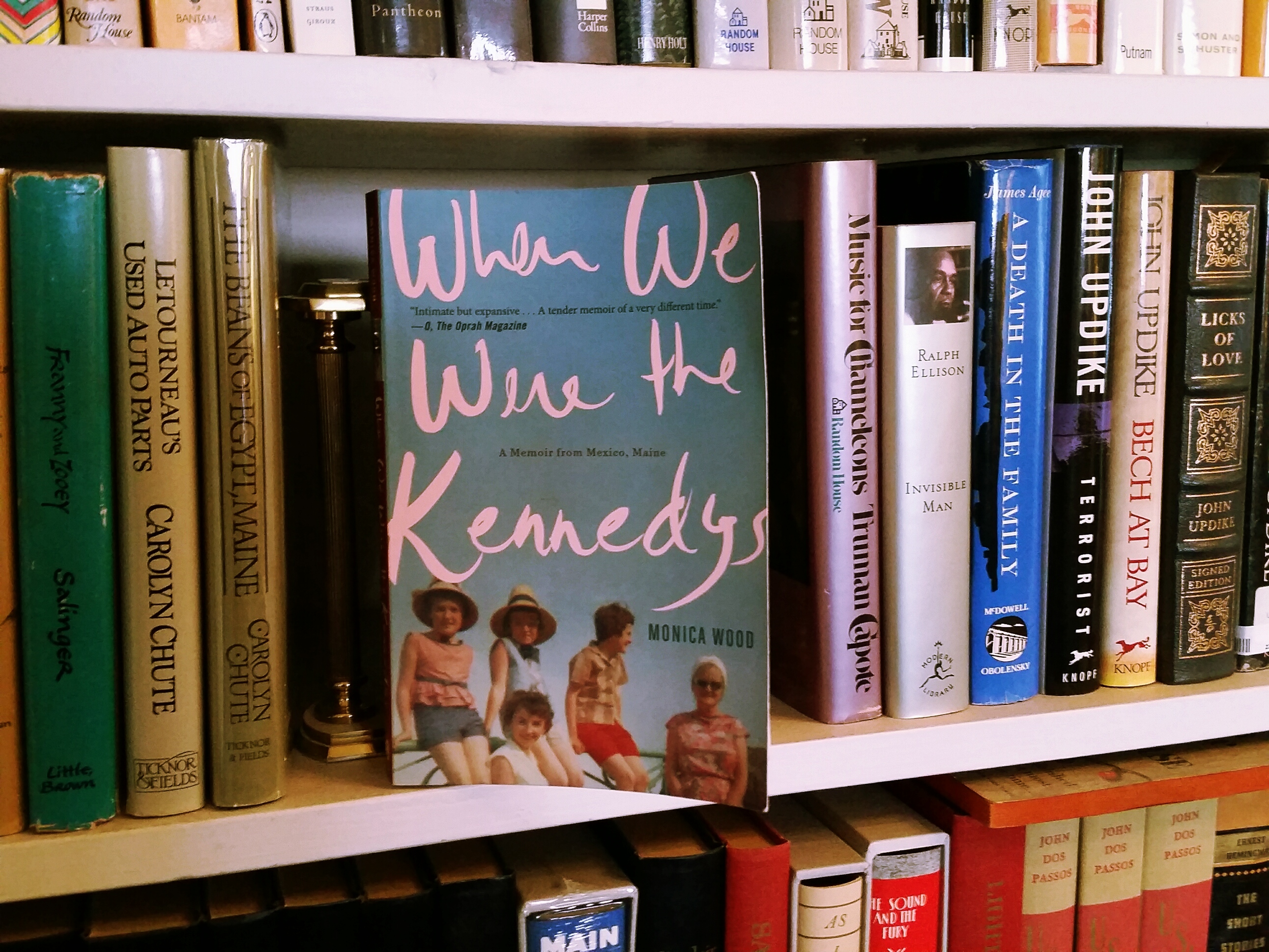 A while back I devoted almost two years to reading nothing but memoirs. For this period I had become disenchanted with fiction, and felt like the only truly compelling story was a lived one. These were not "celebrity" memoirs, they were captured moments in time by ordinary people who had, typically, faced some kind of adversity, and, in most cases, had come out the other side enlightened, empowered and able to articulate that challenging journey.
I discovered some of my now favorite books in this category, like All Over but the Shoutin' by Rick Bragg; Townie by Andre Dubus III; A Wolf at the Table by Augusten Burroughs; The Glass Castle by Jeannette Walls; Change Me Into Zeus's Daughter by Barbara Robinette Moss; and A Girl Named Zippy by Haven Kimmel. I highly recommend each and every one of these books to anyone who has not yet dipped their toe into reading this genre.
Last year, Neil Gaiman's superb – dare I say perfect? – The Ocean at the End of the Lane drew me back into fiction, and I have enjoyed encountering unbeknownst to me writing talent, like Maria Semple (Where'd You Go, Bernadette?); Emma Straub (The Vacationers); and Wylie Cash (The Dark Road to Mercy; A Land More Kind Than Home). I actually set aside my pile of unread memoirs to get lost in these completely fabricated tales.
Then I picked up When We Were the Kennedys, "a memoir from Mexico, Maine" by Monica Wood, at the urging of my most influential high school English teacher (thank you Facebook!). A lover of exquisite prose, I've often said as long as the writing is captivating, I can read almost anything. One of my most cherished authors, Richard Russo, writes books that are difficult to explain in terms of the action; I read them for the wonderful characters, their spot-on dialogue and their funny, poignant and often messy interactions.
All this to say, I can quickly summarize what Wood's book is "about". A young girl with four siblings (two other girls, an adult sister and a brother who has settled down with his own family) lives in a third-floor apartment in Maine, in the shadow of the Oxford Paper factory, the town's life blood and one of the memoir's most consistent characters. The book opens on the day Monica's father dies of a heart attack on his way to work, and her entire world changes. It is a coming of age story, a portrait of a family's resilience, and a historical glimpse into the downward spiral of the paper-making industry and the loss of a beloved president to an assassin's gun.
If you are also a "lover of prose", you'll devour this book for that reason alone. There's not a wrong sentence; there's not a friend, family member or neighbor – major or minor – who you won't be able to picture fully; there are supremely sad and laugh-out-loud passages, sometimes intertwined. And, if you're like me, the read will take a bit longer because you'll re-read paragraphs filled with insightful truths about family bonds and the occasionally unreliable, but always illuminating, memories of a place and time.