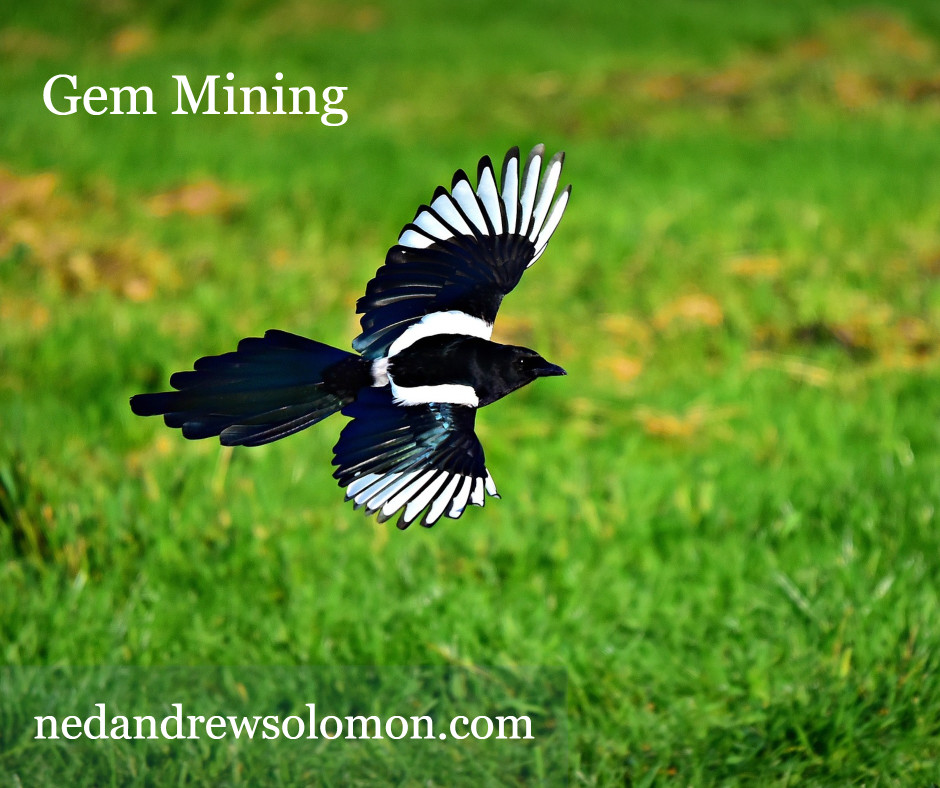 "No one can really know what you are called to, or what you are capable of, but you." – Mark Nepo, from The Book of Awakening
When we think about our friends, colleagues and family members who experience disabilities, we often talk about identifying those unique skills, talents or attributes that will help them become engaged, or more fully included, in their communities. We ask, "what can so-and-so bring to the table" that would be beneficial, desired, and appreciated. When helping people with disabilities find jobs or establish careers – especially when their résumés are "light" on employment history because of real or perceived limitations, fear of losing benefits, or employer reticence – we want to find that "gem" which will provide an entrée when so many doors are closed.
Some of us do this really well. Some of us are superb at brainstorming possibilities when our friends and loved ones have been pigeon-holed into jobs in the "food or filth" industries. And we don't do it as charity or a handout. It's because, fundamentally, we believe that every person deserves to live a full life. We know that many people with disabilities have been beaten down by negative occurrences that have taken their toll in self-confidence, or in motivation to "try again". Often, our role is simply to be their energy, or their voice, or their cheerleader – which all of us, with and without disabilities – need from time to time.
But how many of us ever do this for ourselves? How often do we look for, uncover, acknowledge our own gems? What can we bring to the table? What unique skills, talents or attributes do we have that will help us become engaged, or more fully included in, and supportive of our communities?
We don't even have to stray far from the first paragraph – what gems do we possess that can be used in service for our friends, colleagues and family members who experience disabilities? In fact, I would wager that it's easier to mine for gems in others after you've done the work yourself. You'll be more attuned to the search. You will know what to look for, even if it's hidden under layers of doubt.
For my upcoming retirement, my co-workers produced a lovely book with photographs, memories, and quotes from my almost 20-year stint at the same agency. I was so touched! Two colleagues wrote letters to me that mentioned how, early in their careers, I had pointed out skills that they were really good at, and how it helped them to define the work they wanted to do. That was music to my ears, but all I really did was say, "wow – you did a fabulous job with ________ ." And then I made sure to let their bosses know, too.
Ok, so I'll start. I love to write, and after 30+ years of writing for various magazines, newspapers and websites, I think I'm pretty good at it. I have written many published articles that place people with disabilities in a positive light, that lets those with no or little exposure to people with disabilities see that, disability aside, our shared humanity creates more commonalities than differences.
I also love to present trainings and workshops that open peoples' eyes and minds and hearts to the importance of valuing and respecting those who experience disabilities. Letting them know that everyone deserves to live a full, integrated and included life. I have done about 50 – 60 of these presentations a year for the last 10 years, and I think I'm pretty good at it.
Those are two of my gems, and this is just me. What are your gems? What are you pretty or really good at? This isn't being boastful; this is truth telling. Just imagine what two hundred people with at least one world-enhancing gem could do for our friends and family members who experience disabilities!
So, stop "hiding your light under a bushel", people! Your skills, talents, and positive attributes are needed.