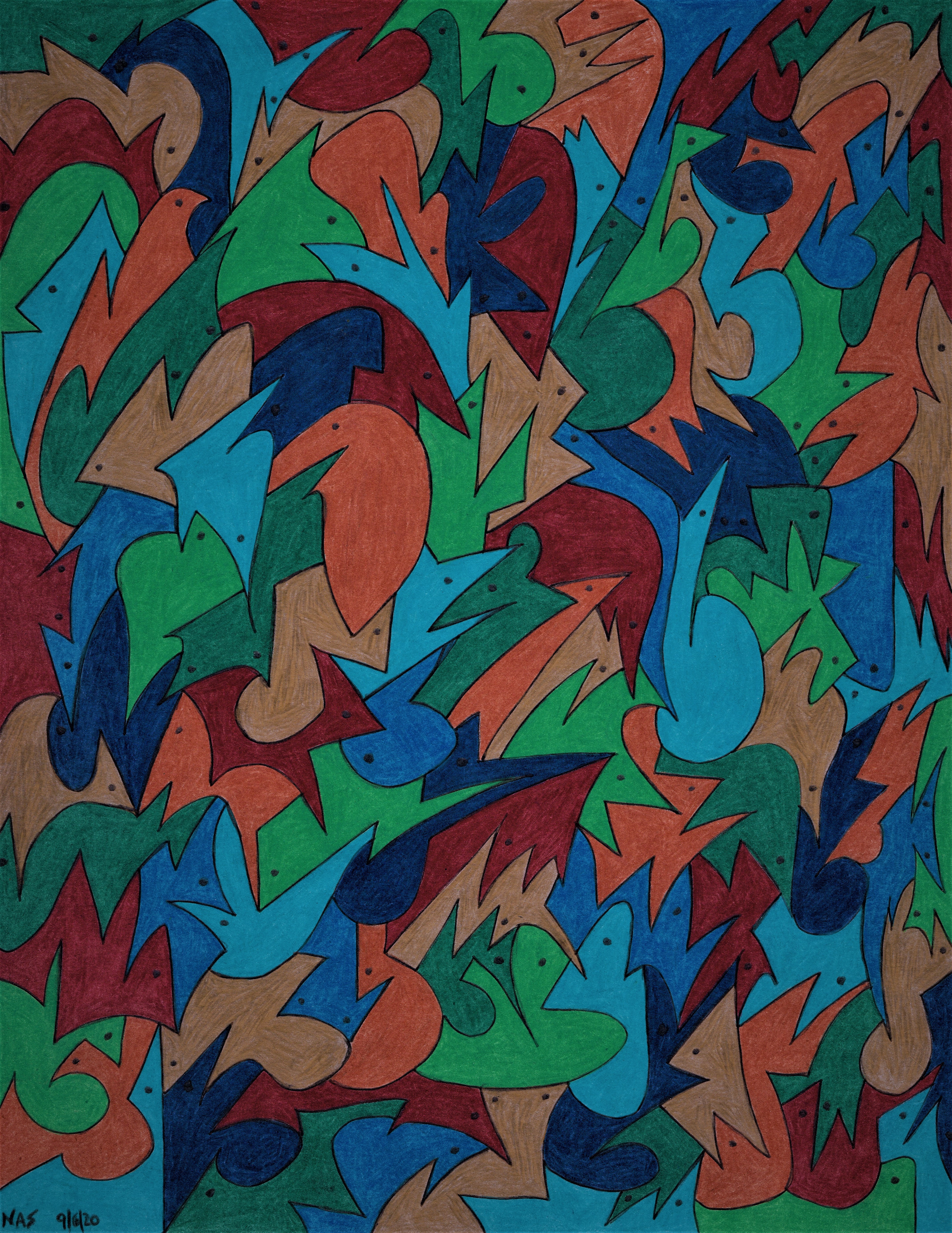 Before Corona, the Curious Creatures lived,
cooperatively, in a very social state.
Before Corona, they often squished into remarkably close quarters.
Before Corona, they learned to be flexible, patient, forgiving, supportive, and congenial.
Before Corona, they understood the concept of "needing one's own space," but many of them just preferred being near others to spending time alone.
Before Corona, the Curious Creatures sang joyously and even raised their voices occasionally to emphasize a point.
Before Corona, when a Curious Creature friend or family member got sick, or died, too many Curious Creatures to count would visit their ailing loved one or gather after death to honor and celebrate a Curious life well-lived.
Before Corona, the Curious Creatures frequently greeted their neighbors with big, grateful, interesting expressions that illuminated their entire faces.
Before Corona they lived their lives, did their work, and had their fun, without giving much thought to being thankful, daily, for having their health; four walls and a roof; a dependable food supply and the means to buy it; freedom to move about; ready access to health providers; frankly, grateful for all of their brethren, especially those who lived to serve.
But that was all before Corona.